If you have teenage foster kids, you want to prepare them as much as possible for adulthood. Life skills are not always taught in detail at school, and you can teach these skills at home so that the kids will be well-rounded and mature adults in the real world. You can draw from your own experiences and use other learning tools such as online videos, books, and visits to local community centers. Here are some important life skills to teach your teenage foster kids.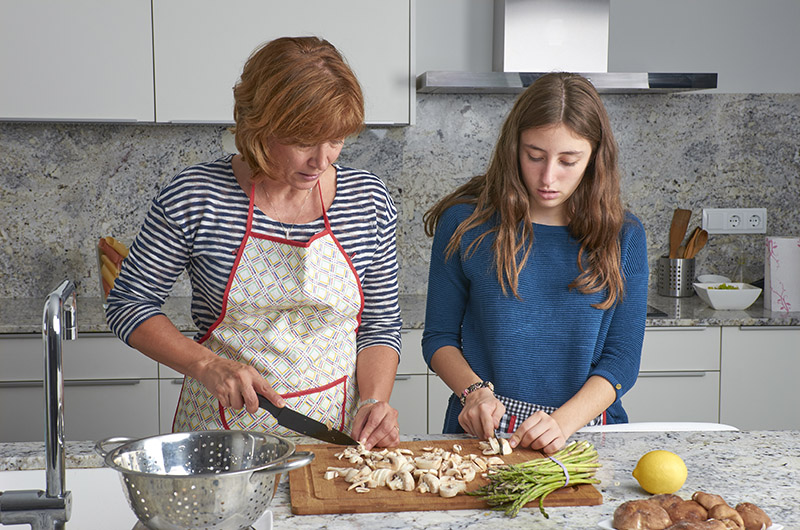 Basic Cooking Skills
 When your teen learns how to cook foods properly, he'll save plenty of money as an adult. Talk to him about food safety and a few good nutrition principles. Show him how to make some simple recipes and how to use certain cooking utensils. It's also a good idea to teach him how to shop wisely for groceries so that he won't blow his budget on them. If he is headed to college, get him one or two cookbooks so that he'll have a recipe collection to start with.
Health and Hygiene
 This is another essential skill for teens to learn. You want to discuss basic hygiene practices and demonstrate how to do them regularly. Talk about the importance of eating healthy foods and avoiding unhealthy ones such as processed snacks, sodas, and fast food. Mention that your teen should maintain regular doctor's visits even if he's not experiencing major symptoms. Tell him that there are several illnesses with symptoms that are not so easily recognizable such as diabetes, heart disease, or certain cancers.
Home Maintenance Skills
 Many young adults leave home without knowing how to maintain a home properly. Teach your child how to wash, dry, and fold laundry. Show him how to keep his room neat and free of clutter. Show him how to clean each room in the home properly and then give him chores to clean certain rooms of your choice so that he can get practice.
Proper Understanding of Relationships
 Young adults often confuse lust and love, and you want to teach him the difference between the two. Talk about what happens during puberty and what sex should really be about as opposed to what the media and society thinks it should be about. If you have a son, talk to him about his need to respect women and that hitting, yelling, punching, or sexual coercion towards women is wrong at all times. If you have a daughter, teach her how men should treat women during the dating phase and after marriage. Tell her that just because a man appears sweet and fun to be around doesn't mean that he is the right one for her. Mention that she needs to evaluate his character and actions over a period of time.
Money Management and Career Development
 You should teach your child different ways to look for employment. Mention online job sites such as Monster, Indeed, FlexJobs, and LinkedIn. If he wants to pursue a career that will require college, now is the time to help him seek out the best colleges that will suit his interests and personality. Show him where he can obtain information about scholarships and go through the application process with him. As for money management, talk about the importance of having a budget and how to create one. Teach him how to determine needs vs. wants when making purchases.
In conclusion, when your teenage foster kids learn these important life skills, they'll be more prepared and confident as they leave and live on their own.
If you're interested in becoming a foster parent or looking for resources as a current foster parent, contact us. We offer the assistance you need to help you get started on the right foot with confidence.